Lori Maddox was part of the wild Hollywood teenage groupie scene in the early 1970s. Lori, in Pamela Des Barres latest publication Lets Spend The Night Together, Lori confirmed that she did infact loose her virginity to David & Angie Bowie at the age of 13. Lori, who was also known as Lori Lightning and Lori Mattix, wasn't as experienced as Sable, (her pal) and was often nervous to be intimate with men. Like Sable, Lori was often featured in Star magazine (a short-lived '70s magazine, not the Star magazine that's currently a tabloid), which often had articles detailing the activities of music groupies.

When Lori was 14 years old, she met a man who would change her life: Jimmy Page, guitarist of Led Zeppelin. Jimmy first spotted her when an associate of his showed Jimmy a picture of Lori. Jimmy was intrigued, and when Led Zeppelin stopped in Los Angeles on their 1972 tour, Jimmy immediately tried to get together with Lori. Even though Jimmy was dating famous GTO groupie Pamela Des Barres (see GTO's & Pamela Des Barres) Jimmy pursued Lori relentlessly. Lori not having been intimate with too many men was nervous.
According to Lori, after Jimmy tried and failed several times to get together with her, Jimmy had Led Zeppelin's tour manager "kidnap" Lori and bring her back to the Continental Hyatt, the hotel where Led Zeppelin was staying. Lori was brought to Jimmy's room, where as she described in the Led Zeppelin book "Hammer Of The Gods": "It was dimly lit by candles...and Jimmy was just sitting there in a corner, wearing this hat slouched over his eyes and holding a cane. It was really mysterious and weird...He looked just like a gangster. It was magnificent."

That night, Jimmy and Lori began a torrid affair, but they had to keep their relationship a secret from the public since Lori was underage and Jimmy was at risk of being arrested. Jimmy was still seeing Pamela (and other women), and the relationship with Pamela reached a dramatic end when Jimmy took Pamela to a Led Zeppelin party but he left the party with Lori. Pamela was said to be very upset about being dumped by Jimmy, and Pamela considered Lori an "enemy". However now Miss Pamela and Lori get along greatly, and realized that the situation was manipulated. The two worked together on Pamelas book lets Spend The Night Together.
Lori and Jimmy were said to be very much in love and they carried on a relationship for the next year and a half. Lori often traveled with Led Zeppelin on tour, but that didn't stop Jimmy from having affairs with other women. Lori brought pal Bebe Buell to meet Jimmy, and one day soon after when Lori was out, she walked in on Jimmy and Bebe and that was it. A humiliated Lori tried to get back together with Jimmy, but he continually snubbed her. Lori was reportedly devastated and people who know her say she's never really recovered. Although Jimmy and Lori briefly got back together in the early '80s, they never went back to the passionate love affair they had when she was a teenager.



After drifting out of the groupie scene, Lori held a series of jobs. She currently works as a buyer and manager at a fashion boutique in Los Angeles. Lori occasionally gives interviews where she talks about her groupie days (especially her relationship with Jimmy Page). Most recently Pamela Des Barres book Lets Spend The Night Together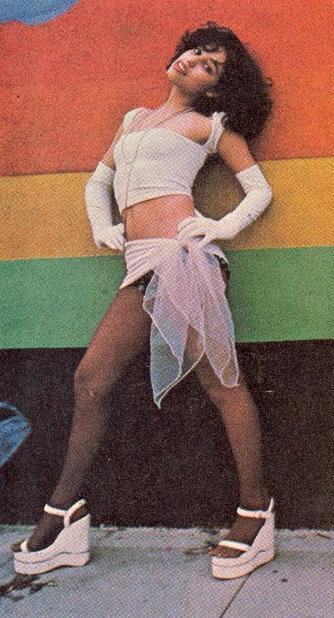 Any stuff you want to donate to the site is greatly appreciated and welcomed! Photos, Information, etc on people, places things. Even if you want to share your personal experiences, all is great!