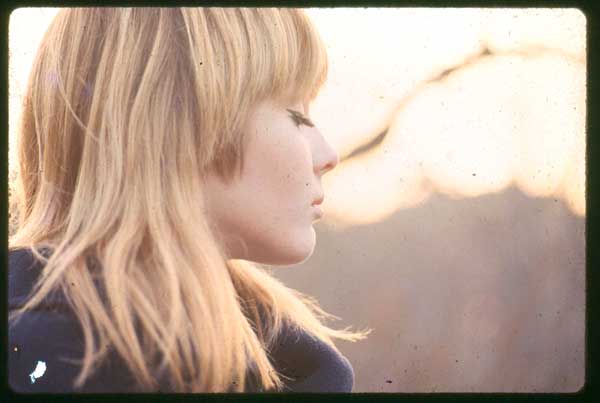 Catherine James was born into a very rough life, a mother who wasnt exactly fond of her or her younger brother, Catherine was subjected to very harsh physical and mental abuse. She was eventually put in a home, where, through a friend, was introduced to Bob Dylan. She and Bob got along very well, he that her life story was a very interesting and sad one, and the two met up on many weekends. Eventually Catherine ran away lived in LA and soon made it to San Francisco, before making it to New York City. happen, she remade herself into a fabulous It girl, landing a screen test with Andy Warhol and partying with rock stars, socialites, and models at the factory. She, while in New York, met Denny Laine, of The Moody Blues, and fell madly in love, producing a child, Damien, with him. Denny fell into addiction, and with that came harsh attitudes toward everyone. Before leaving Denny Catherine sang backup in the band he was with at the time, Air Force, she went on tour with them, and cut an album with them. She eventually couldn't stand to be around Denny anymore, and had a romance with Rolling Stones rocker Mick Jagger as well as Zeppelin Guitarist Jimmy Page. She around this time met an unknown Jackson Browne, and had a fairly serious relationship with him. They soon parted ways.

She eventually moved away from the Rock N Roll lifestyle and found employment among odd jobs such as a model, a movie scenery painter and a stand-in for Diane Keaton. She has lived a very hard life of much physical and emotional abuse, but still seems to have a shinning personality. She has recently come out with a memoir called Dandelion. The book is fabulous and her story is fascinating.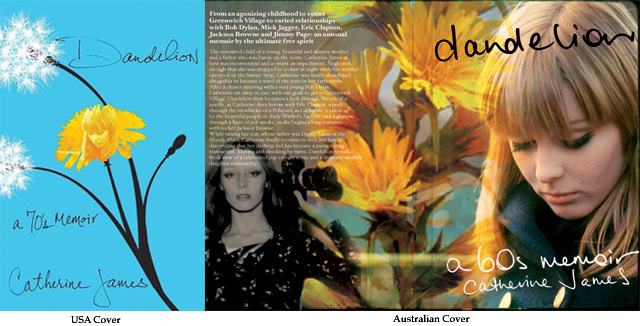 Any stuff you want to donate to the site is greatly appreciated and welcomed! Photos, Information, etc on people, places things. Even if you want to share your personal experiences, all is great!